The Very Cool Crazy Cunt Webring on Neocities!
Uh our manafestiowo lol
Hey, uh, hi, this is a webring that was made for all of the Crazy Cunt fans out there, and anyone else who enjoys to smell their own farts (lol).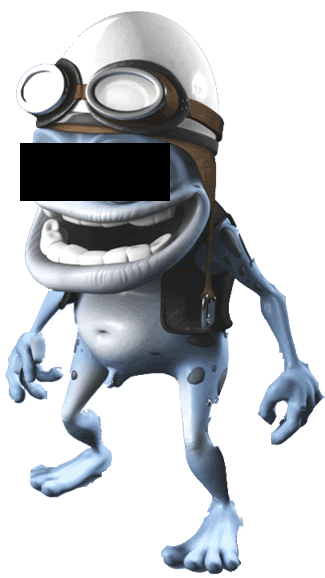 Please note that to join this quite epic webring, you need to be a
memeber
of Neocities, and conciser yourself to be a REAL gamer.
Why Should I Join?

You should join this REALLY epic webring as a way to tell Chad that is is NOT OKAY f0r him to s*hit on us gamers. This webring is a way for other gamers, like yourself, to grow as an army.
Play GTA all day? Smoke gangwEEd? Hate women, and think cock is better? If you answered yes to all of the questings, then you
might
just have what it takes to be a REAL gamer, and join this amazingly-epic webring!
*Does the fortnight epc dance*
Da Rules
Here are the rules of this webring that every man (or sexy lady woman >:3) needs to follow. If you do not follow the rules here, then we will come to your house, and wank you off untill you're dry.

No French people are allowed
Must be this tall to rude, OH YES, BABY! HhhhnnngggggGGGGG!!!
Must have punched a baby sheep in the last 48 hours (j/k, dont do that lol)
Must be HIV-free at the time of joining
Needs to be very epic, and plays video games like GTA, Pokémon, and Fallout
Needs to hate women
You must not take Veronica from me
You must be from American, and/or love freedom
You muct be random,, and funni, just like me! *holds up spork*
If you didn't vote for Trump, then GTFO!

If you (somehow) like the sound of the fucking dumb rules, and the sound of this (very homosexual) webring, then please contact the webring owner via Discord; OwlMan#6604

Gamers, rise up!

What's Next?
Fuck you, did I let you talk? No.

After you become a member of this fucking dumb cult, put this dumb code on your website, you will really make you look REALLY sexy to all of your friends (including that one bitch from middle school. F**ck you, Chad for taking Veronica, you know she was MY girl, and just b/c you're not a gamer, and you don't hate the gays, doesn't MEAN that she's yours, she is MY girl. Please come back to me, Veronica. You can watch me play CoD Warfair, while you sit next to me.)