Please note that this E-Mail has most likely been sent from a scammer or someone who cannot be trusted, and as such, it would not be wise to click on any external websites that leave owlman.neocities.org as they could contain unwanted content.
Subject: IMPORTANT INFORMATION/COVID 19 UPDATE (CONFIRM RECEIPT}
From: United Nation Organization <info.united04@gmail.com>
To: Undisclosed Recipients, and Thank you for sending me mail <sendmemailnow@protonmail.com>
Date: Monday, 31 August 2020 12:33
Size: 3.3 KB
---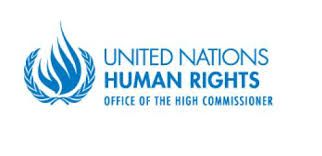 Dear Beneficiary
Under the supervision of
United Nation
Bureau and World Bank and United State Of America Government
, I am directed to contact you by the special adviser to the office of the president and Secretary for United Nation Compensation Commission and Bureau
(UNCC)
for helping all the affected countries and individuals in the world, you are to be paid US$500.000 .00. Dollars paying Bank, Bank Of America New York USA.
With approval today from its Board, the Bank Group is immediately launching emergency support through operations around the world. And this urgent help to governments and companies, Individual is just the start of a broader effort. Given the unprecedented challenges that COVID-19 poses, the Bank Group expects to deploy up to $160 Billion Dollars over the next 15 months to help countries protect the poor and vulnerable, support businesses, and bolster economic recovery.
The World Bank Group is acting quickly to step up support as countries respond to the COVID-19 crisis and face a wide range of consequences, including the risk of global recession, the World Bank Group is taking broad, fast action to reduce the spread of COVID-19 and we already have health response operations moving forward in over 65 countries
I will advocate swift communication in respect of the fund payment to enable us conclude your payment process immediately
Do contact:
Yours faithfully,



Do contact:

Dr. Mojtaba Kazazi.

Executive Head

United Nations Compensation Commission(UNCC)

United Nation House USA


Tel: +1 2344568900