Americans should not be allowed to carry guns. They should no longer be allowed to own or carry anything more dangerous in public then a vegetable peeler

- John Cleese


On Monday the 26th of June 2017, 19-year-old YouTuber, Monalisa Perez (right) shot and killed her 22-year-old boyfriend, Pedro Ruiz III, over what has been called as a stunt to get more YouTube views.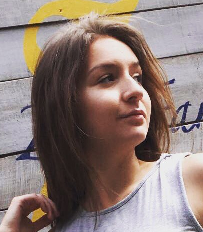 The stunt, that was filmed in front of family and friends, had Pedro Ruiz to hold an encyclopaedia to his stomach while Monalisa would fire a .50-caliber Desert Eagle 30.48 Centimetres away from the book. The idea was that the book would stop the bullet from hurting Pedro.
Of cause, the stunt was a total failure, not only did the bullet pass through the book but it also passed into Pedro.
Perez, who is said to be seven months pregnant with the couple's second child, called 911 on Monday evening, saying she had accidentally shot her boyfriend in the chest while they were making a video, according to the arrest report. Paramedics on the scene said Ruiz died from a single gunshot wound to the chest.
Perez was arrested and charged with reckless discharge of a firearm, plus is being charged with second-degree manslaughter. Perez could face up to 10 years in jail and a fine of up to $20,000 if she is convicted of the manslaughter charge against her. She has been released on bail and as a condition of her release, she cannot possess firearms, she needs to notify her attorney of her whereabouts and has to wear a GPS monitor, according to court documents.
She will be back in court on the 5th of July 2017.
On the day of the shooting Monalisa Perez tweeted...
Let us see what the kind people at Twitter have to say about this whole ordeal...
wightspace writes in and says;
How could you possibly not have the simplest of foresight to at least test to see if the bullet would go through the book first? Wow.
Joel Cook here seems to want someone who is suspected with second-degree manslaughter to be set free, writes;
He's dead, she killed him what more is there to say? Putting her in jail doesnt do anything but ruin the kid's life.
And lastly, Hentail writes;
The book wasn't thicc enough
It's quite amazing what people will do for the sake of becoming famous.
---
References
I. Pregnant woman shoots, kills boyfriend in YouTube stunt - TMJ4 http://www.tmj4.com/news/national/pregnant-woman-shoots-kills-boyfriend-in-youtube-stunt [Internet Archive, archive.is]
II. YouTube Stunt Gone Wrong - Valley News Live http://www.valleynewslive.com/content/news/Family-says-it-was-a-YouTube-stunt-gone-wrong-a-22-year-old-man-is-dead-after-being-shot-in-the-chest-431170773.html [Internet Archive, archive.is]
III. Woman fatally shoots boyfriend in YouTube stunt - CNN http://edition.cnn.com/2017/06/29/us/fatal-youtube-stunt/index.html [Internet Archive, archive.is]
IV. YouTube "Stunts" Finally Killed Someone... - Weekly Weird News (ETC Show) https://www.youtube.com/watch?v=Ga0Es2Y8Viw (1:21-8:30) [Internet Archive, archive.is]
V. Quote found in Name: The Mammoth Book of Great British Humour By: Michael Powell Page: 24 Year: 2010 UK ISBN: 978-1-84901-053-5 US Library of Congress No.: 2009943391 US ISBN: 978-0-76243-998-0
Written by Clive "James" Python, 02/07/17.
https://owlman.neocities.org/library/youtubegun.html https://web.archive.org/web/*/https://owlman.neocities.org/library/youtubegun.html*
★