The Simpsons (1989-)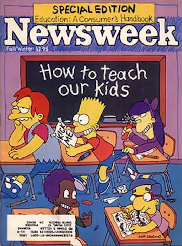 The Simpsons are America's favorite family; and I can see why.
The show is about family life, the main cast being everyday people. The show has a great way of connecting to everyone.
The show first came around on The Tracey Ullman Show in 1987, with great success. Being picked up by Fox TV.
If you want to watch The Simpsons on UK TV, then you can do so on BBC Two

Danger Mouse (1981-92)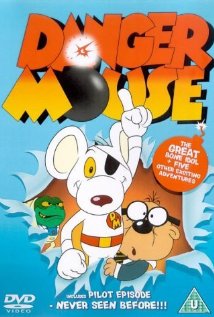 Danger Mouse was a British animated television series which was made by Cosgrove Hall Films for Thames Television.
It features the cool-lookin' Danger Mouse, a British mouse who works as a secret agent.
The show is a loose parody of British spy fiction, particularly James Bond and Danger Man.
Some influence clearly also came from the Sherlock Holmes novels, as seen in references such
as the location of his post box-home (Baker Street) and his attitude to his bumbling.
The show had many bad guys, like Baron Silas Greenback, LeatherHead[?] and even Count Duckula.
However, the show also had good guys, like Colonel K the Walrus Head of British Secret Service, Penfold DM's bitch and Agent 57.

Father Ted (1995-98)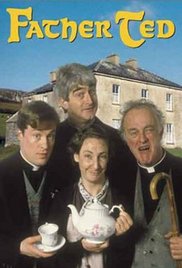 Father Ted may seem like a show about a group of old priests...that's because
that's what it's about. But somehow a show about Irish priests made it to TV.
The show is about Father Ted (Dermot Morgan) and his not-so-smart fellow
priest, Father Dougal McGuire (Ardal O'Hanlon) and their day-to-day life on Craggy Island.
The show co-stars Mrs. Doyle (Pauline McLynn), the housekeeper and Father Jack Hackett (Frank Kelly), the drunk.